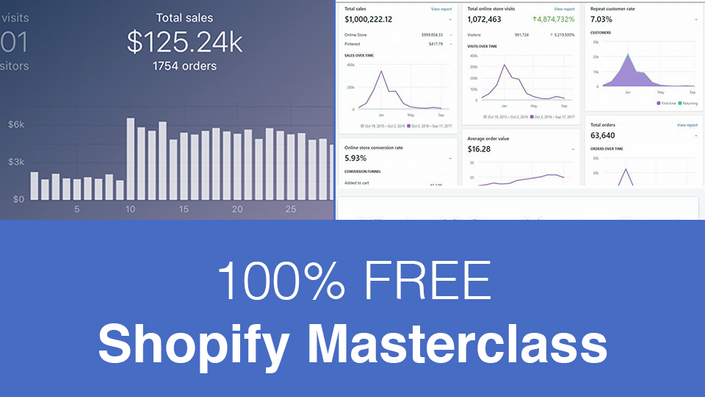 Shopify Masterclass
Create A Thriving Shopify Store Without Having To Go Through All The Growing Pains
Creating a Shopify store is extremely easy. Being able to create a thriving store from the ground up is more challenging. You are going to run into MANY problems along the way.
With Shopify Masterclass - we are going to walk you through creating your first store. The best part is we are going to show you how to create everything from scratch 100% FREE!
This course was going to be released at $300 however, we've decided that we want to give back and help other entrepreneurs build a thriving store so THEY can live the life they rightfully deserve!
Inside Shopify Masterclass you will learn:
How to get a FREE Shopify account
How to find WINNING products to add to your store
Finding the BEST suppliers
How to increase delivery speed with 1 little tweak
Done For You: Email templates when reaching out to suppliers
Creating Funnels right within your Shopify store
Free FUNNEL Creation Software For Your Shopify (Highly Exclusive Link - Only We Have This)
Installing Google Analytics to track and scale your store
Editing your store settings
How to set up Payment Gateways
Finding 3rd party merchants to accept payments on your store
Free ANALYTICS tracking software for your Shopify store (Highly Exclusive Link - Only We Have This)
Setting up FaceBook ads account to advertise
Using Audience Insights to research before you advertise
The #1 reason most stores fail (Don't follow this and suffer the consequences)
Creating videos to advertise on FaceBook that have High Conversions (never be on camera)
Retargeting strategy - MASSIVE ROI
Loyalty campaign strategy - MASSIVE ROI
Ad Budgeting: Creating $8 ad sets and how to monitor them
Launching your first FaceBook™ ads campaign
Scaling your store with Email Follow Up
Free Email follow Up Software For Your Shopify Store - (Highly Exclusive Link - Only We Have This)
How to create an email follow up series to generate 30-40% of your store revenue (NEVER SHARED BEFORE)
Piecing it all together

This is by far one of the best courses we've ever created to get a complete beginner up and running with their own Shopify stores.
NORMAL PRICE: $297
TODAYS PRICE: $0
We will not be keeping this open forever. We are only going to be giving away 300 copies of Shopify Masterclass before we put the actual price tag on it!
Your Instructor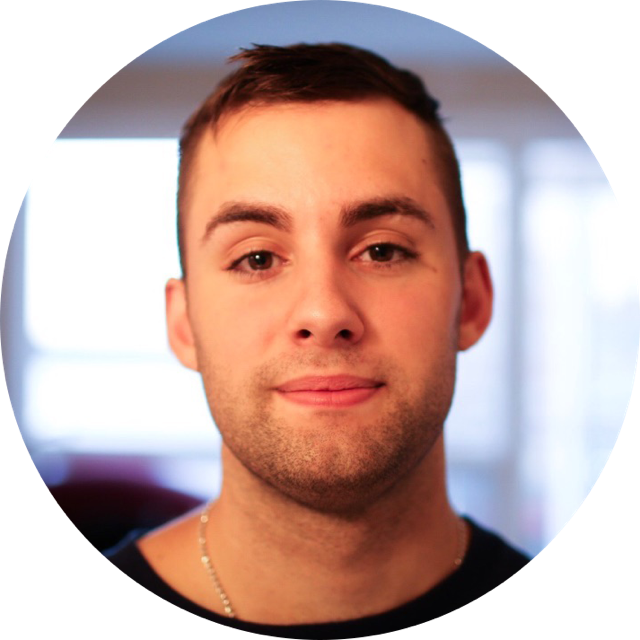 CEO and Founder of ShopDirtyGamer and VivrSmiles. Dan has also founded one of the fastest growing eCommerce training brands in the world helping over 100,000 people learn about Shopify and eCommerce - eCom Dudes.
Course Curriculum
Module 1 - Introductionn
Available in days
days after you enroll
Module 2 - Research
Available in days
days after you enroll
Module 3 - Funnels
Available in days
days after you enroll
Frequently Asked Questions
I'm not from the United States will this work for me?
Yes, 100%. Shopify Masterclass was created for everyone and we teach you how to work around if your country doesn't allow Stripe or PayPal!
I am not 18 yet, can I do this?
You could, but I suggest that you get your parents permission because you need to get paid and have a bank account somehow.
Is this 100% free?
Yes Shopify Masterclass is 100% free and you don't have to pay a dime for this content. It's on us!